Best Rock Band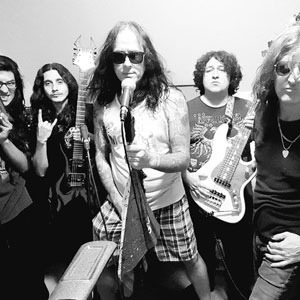 Rock music has been around for several decades and its appeal hasn't diminished over time. This form of music is still popular with people of all ages and walks of life, which is why rock bands are very popular choices for event entertainment. While other types of bands can be entertaining, they don't deliver the raw energy and hype a seasoned rock band for hire can deliver.
Artists like Three Legged Circus know how to keep a crowd happy and entertained. They have worked at many events in and around Nashville, TN, can travel to locations in Kentucky, Alabama, Georgia, and Mississippi for gigs regularly.
What To Look For When Hiring The Best Rock Band?
Rock bands come in different forms and often have different tastes in music. Some might play heavy metal rock while others might favor the original Elvis style music. When you're looking to hire rock bands, there are several things you can look for to determine if a particular artist is suitable. These factors are:
Number of Artists - Rock music requires a full-fledged band to sound right, which is why it's important to take note of all the artists. Make sure there's at least one singer, guitarist, and drummer. Most bands will have about two guitarists or singers to provide a full sound.
Influences - Consider what kind of artists the band is influenced by as that will give you a better idea of what kind of music you can expect. For example, if the band is inspired by 80s rock, their music will have a similar vibe.
Experience - Experience counts when it comes to live performances because musicians must actively encourage crowds to get on their feet and dance. If the musicians don't have experience working the crowd, your event will suffer for it. Look for artists who perform at many establishments and to a diverse crowd. It's a good idea to choose musicians who tour as they provides ample experience as well.
Most artists will provide samples of their music and even videos of their concerts freely. You can watch these to determine if the musicians are a good choice for the event.
When Should You Hire Rock Bands?
Music has universal appeal, but genres of music aren't as universal. Many people love rock and roll while some find such music overwhelming or too loud. Here's a list of events you can hire a rock band for:
Rock bands can play during wedding receptions, especially if the couple is fond of rock music.
Product launches or similar parties where the target audience is young or more likely to love rock music.
Birthday or anniversary parties for people who love this genre.
Rock might not be suitable for serious, large-scale corporate events though this depends on the company's culture or target audience.
If you're looking for a great band for hire in and around Nashville, Three Legged Circus is the perfect choice. They're considered one of the best rock bands to hire in the area and have performed on several events. They also tour and do concerts regularly at sold out venues.
For Booking Information contact us at 615-423-7891.