Band
Tracey West - Lead Vocals & Ring Master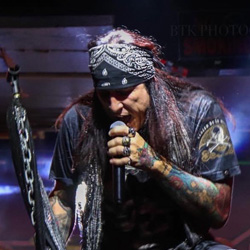 Born in Nashville and raised in Lebanon, TN, Tracey started singing at the age of four. His father would take him to the local radio studio on Sunday mornings to sing with their pastor. As he got older, he discovered KISS, Stryper and 80's hair bands and was hooked! He fronted the bands The Guilty in the late 80's and EZY 2 Pleaz in the early 90's. He left the music scene in 1992 to raise his family. In 2015 he re-emerged and fronted the local bands Credence Found, Three Legged Circus & Toxic Pistols. Tracey loves to entertain and his relationship with the crowd takes you back to the days when the hair was big and the music was loud!
Marty Pelto - Guitars
Marty
hails from upstate New York and grew up in the Ithaca area among the beautiful Finger Lakes. He graduated with a music degree at Binghamton University and moved to Nashville in 1992. Early after his move to Nashville, Marty was in a successful local band named Tangent Kings and also started his path as a studio musician. After producing the debut album for Tangent Kings, that was released in 2000 Marty continued to work on several instrumental guitar albums. Ultimately Tangent Kings ended, and Marty joined the touring disco show band outfit known as Stone Cold Fox and metal outfit known as White Leppard Crüe. These bands eventually evolved into the Atlanta based band Slippery When Wet, still the number one Bon Jovi tribute band in the country. After touring with Slippery When Wet for six years Marty started his original band Snow Black Sunday and Dead Hollywood Stuntman. Snow Black Sunday released three albums and toured briefly down the West Coast and Midwest along with the Southern United States. They also had the pleasure of playing the Whiskey on the Sunset strip in Los Angeles, California Both bands are currently inactive but have albums available on iTunes, YouTube and many other forms of digital media. Marty can also be found on his YouTube channel
Marty5150@youtube.com
. Over the last year Marty joined forces with three Legged Circus and looks forward to playing shows and homage to the music/metal from the 1980's.
Rudy Zee - Bass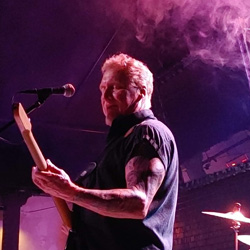 Born in Battle Creek Michigan. Influenced by Motown and other Michigan sounds, it was obvious what the strong influence of music would have. At the age of 8, the family moved to the Chicago area. The 60s music was booming and Rudy started experimenting with guitars in Jr high and converted a 6 string violin-bodied guitar to a 4 string bass which had to be tuned with a pair of plyers! The need for a real bass was quickly realized. Rudy played with a few bands while in High School in Waukegan IL. From there the list of bands was endless, Black Rose, Stranger, Ice Nine, Stimulants and Teez to name a few which were all local to the Waukegan IL Area. In the Mid 80s Rudy was approached by Ruby Starr from Black Oak Arkansas-fame to join the band. He gladly accepted the bass duties and proceeded to tour extensively with the band and opening for acts such as Black Oak Arkansas, DaVinyls, Blue Oyster Cult, Foghat, Steppenwolf, Head East, Molly Hatchet and Hellion. Being based out of Chicago/Milwaukee at the time, it set up the next chapter of successful bands such as Rock-it, High Treason, Doc Hammer, Crush Proof Box, Fabulous House Rockers, Dekorah, The Prince Experience, 52nd Street-Music of Billy Joel and Kris Krow Band. Rudy moved to Nashville in 2015 and plays studio bass for various up-and-coming recording artists, local bands, such as Grayson and Missy Garnett. Rudy recently opened for Cheap Trick with 52nd Street. Rudy is currently performing with 3 Legged Circus!
Gary Miller - Drums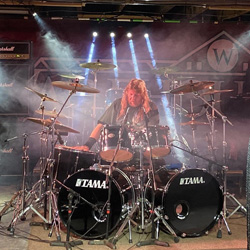 Gary
began playing drums at age 4. He started playing clubs at the age of 9 thanks to his grandmother who owned a few very popular Night Clubs around Dayton and West Carrolton Ohio area. When he was 14 he was asked to play drums on a Band from Cincinnati's first record and this would be Gary's first Studio experience. After that Gary was hooked and wanted more. He started playing the club circuit with various groups 5&6 nights a week working all the clubs in the Tri State area for over 16 years. He moved to Wisconsin and put together his own Band ... Marshall Law. After a year of playing all the clubs and Festivals they released their album self titled MARSHALL LAW and had radio success. All of a sudden we were playing the big concerts opening for every major artist from Country to Rock. Unfortunately after a two year run the band disbanded shortly there after. Ready to try something different, Gary moved to Arizona and found himself working with the best band in the State and released another successful record and had a couple songs being played in rotation on KNIX radio in Phoenix Arizona. The band was Even asked to be the Radio Stations Band and got to play and share the stage and Television with many of the biggest names in Country music. This led to Gary getting the opportunity to record a live album with Steve Wariner recorded live at the Celebrity Theater (Fast Forward). Since then Gary has recorded on 29 albums and has recorded his own solo album that he played most of the instruments on. He has toured with played with and opened with many Artist in the music industry on some of the biggest stages and even 2 times on the Grand Ole Opry. Since moving and settling down in Tennessee , the first band Gary played with was the Rock Band Toxic Pistols where him and singer Tracey West first met. When that group disbanded Gary and Tracey got together and formed the band Three Legged Circus and the rest is history! Gary says there's nothing better than beating the shit out of his drums and putting on a show for you the audience !
You Can't Have a Circus Without A Clown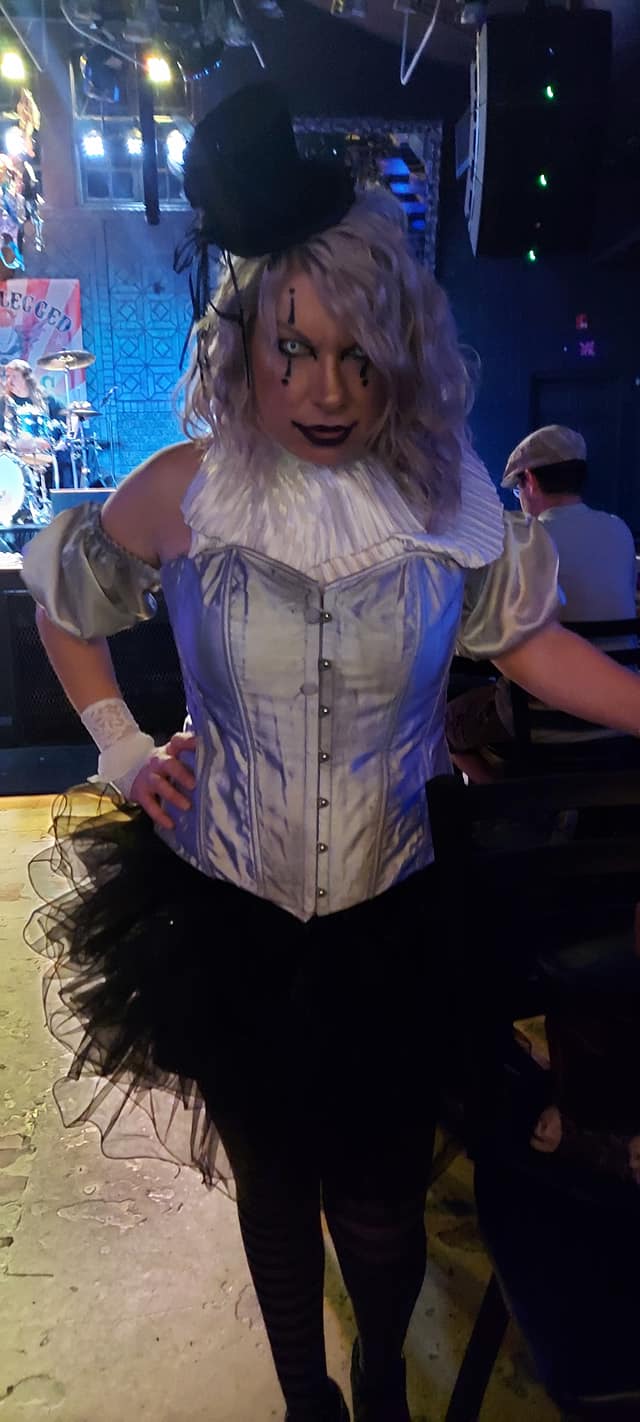 For Booking Information contact us at 615-423-7891.